The Importance of Support Before, During, and After Parental Leave
Feb 15, 2023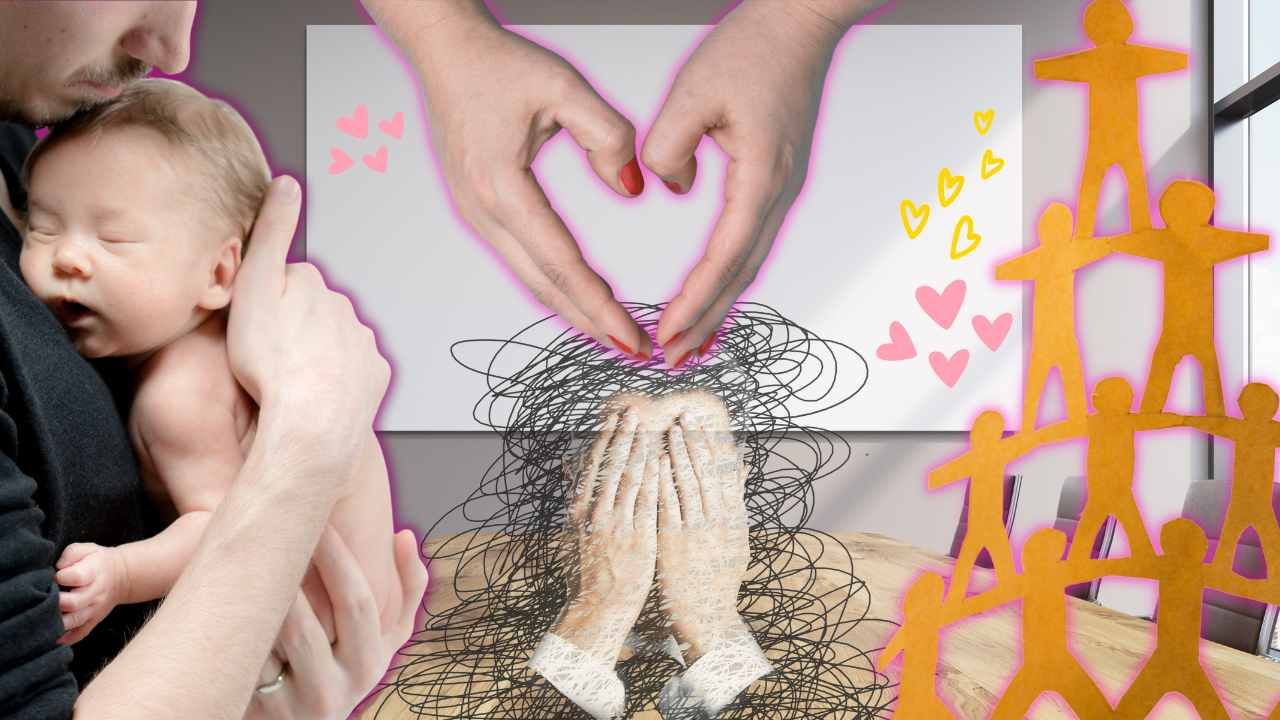 Support for Parents Returning from Parental Leave - Where Is It?
When I had my daughter and returned from my parental leave to my former corporate role, it took only a few hours to realise I was in the wrong place. I've written and spoken about this in depth previously, including in the media, so I won't go into it here.
Most notably, though, and the thing that frustrated me (okay, made me bloody angry really) was that I felt there was little to no support - not in-house at my place of work, nor external really. There was no structured way to return to the fold, it was like putting your boots on and hitting the ground running - I wasn't prepared for it. And since then I've discovered that many other mums and dads struggle with it too.
Some of the Responsibility Should Sit With the Organisation
Most of us - both mums and dads - give up years of our life to support our employers and the organisations we believe in. Sure, we get paid for the service, but, seriously, the old loyalty of working for someone somewhere you don't like isn't really the norm anymore. We dedicate our skills to the businesses that we believe in.
When a new employee joins any company or organisation, or when an employee returns to work after recovering from a workplace injury, there's a structured plan to successfully integrate them into, or back into, the workplace, so they can be their best self, with the tools to do their best work, for the good of both the employee and the business.
Sadly, there's a glaring disparity between those processes, and any that are in place formally for women and men returning from parental leave.
Having a maternity leave policy that's gathering dust just isn't enough. There is a need for employers to take a step back and review the processes and adjust them to the changing times and work landscapes, to not only support their employees but to minimise the risk to the business that losing valuable employees can cost, and harness, perhaps, the newfound 'super' multi-tasking skills that parents gain during their first months or year with their child.
It can and should be a positive experience. From the moment that it's announced that the amazing department manager is becoming a parent and preparing to go off on leave, the process can be reviewed and even customised to how that leave will look and what the plans are while they are on leave. And perhaps, even more importantly, how that new parent can retain their value with the business and be integrated back into the fold successfully - however that looks - when the leave is over, without subjective discrimination and allegations.
Not supporting valued employees through one of their life's biggest moments of change and growth simply makes for an ineffective, disengaged culture.
The Stigma of Postnatal Depression & Anxiety in the Workplace
Workplaces would be best served to know the statistics around postnatal depression and anxiety (PNDA), and the challenges of returning to normal, or pre-baby life, after parental leave.
Not that there's anything normal about the current times, those stresses are exacerbated by the post-pandemic work landscape conditions still equalising, plus the financial crisis and 'looming' recession.
It's a challenging time to become a parent, and recent figures are showing that 20% of mums and 10% of dads are developing varying symptoms of PNDA.
Workplaces and employers should understand this and have processes in place that recognise and manage employees returning to work from parental leave, to support them returning to their work life and their mental health. Structured plans for reintroducing parents returning from extensive leave, with the options for mental health support, can help reduce the stigma that still seems to be evident in workplaces - especially for returning mothers - and break down some of the challenges that they experience when returning to the workplace. The return to work plan should be devised with the involvement of the returning parent, just like the return to work post-injury plan is, so the process is effective and productive for both parties.
Stigma and Discrimination - The Facts
A 2014 'Headline Survey' undertaken by the Human Rights Commission reported that 49% of new mums experienced discrimination while pregnant, while on leave and/or returning to the workforce after parental leave.
Alarmingly, out of the 27% that experience discrimination during pregnancy, 37% said they had been threatened with redundancy, dismissal or restructuring, with some not having employment contracts renewed. 40% of that group also experienced negative attitudes not only from their colleagues but their manager or employer as well.
Fast forward to 2022/23 and you'd assume there would be more intelligence and kindness around the situation. Unfortunately, not so much.
A woman took her boss to court in the UK just last year, and won. It cost him £15,000 pounds because he thought he was being funny when she announced she was pregnant, and he quipped that she "must have been having fun lately". Seriously?
And you only have to take a trip down the TikTok rabbit hole to discover that pregnant women are still a target - even under the guise of 'entertainment'; you'll find body shaming, discrimination (in the name of education?), and objectifying clips and comments.
Our Survey Results
Mumma Life is Now recently undertook a study amongst our community, surveying a total of 331 participants.
Right away, an important statistic that employers should know when considering back to work pathways and plans is that 80% of respondents reported it was 'difficult' or 'extremely difficult' to 'balance their work and family responsibilities.'
The most common feelings and emotions listed for parents while on parental leave and preparing to return to work were anxiety, uncertainty, and feeling out of the loop (34% said the contact with their employer while on leave was absent or ineffective).
Some other key stats that should be considered important to employers and business leaders are:
Almost 50% said there wasn't even a plan to contact, etc., while they were on parental leave.

84% said their workplace did not have any (or an effective) return to workplace policy in place for those returning after parental leave.

Over 80% of respondents said a return to work program or process would have aided them in returning to work successfully.

Out of those that received support from their employer whilst on parental leave, the average score was a 5 out of 10 for effectiveness (and satisfaction).
When you look at that data as a whole, it's evident why parents - especially mums - are mostly finding returning to work challenging, and it makes sense that a plan and program with supporting policies is necessary for a successful transition, starting from the announcement through returning to the workforce.
Employers Missing Out on Untapped Resources
Our survey results weren't all doom and gloom. 45% responded that they were excited to get back to work, even while feeling fatigue - this needs to be harnessed.
Experts are now saying, and I agree, that parents are an untapped resource. Sure, life changes, but so do thought processes and experiences (reminder: I said we were 'super' multi-tasking warriors) - with the right processes in place for a successful transition, as well as the tools, attitudes and culture to welcome parents back to work, employers can't lose.
Outside of formal return to work policies and processes, there are simple things that any business can implement or embrace for inclusivity and psychological safety - especially for those new parents struggling with PNDA:
Mental Health First Aid training should be the norm across the business and should

include ALL people managers as a minimum.

Positive mental health training for ALL employees - for educational signage with tools and tricks to maintain positive mental health.

Foster a psychologically safe work culture where everyone - even leaders - is enabled to show vulnerability.

Encourage support groups internally or externally with other parents returning to work.

Consider online training about PNDA for staff to foster awareness and kindness.

Establish toolkits and/or communication guides for the business and its employees focused on work/life balance, setting expectations and encouraging discussions.

Talk to expectant parents and develop roadmaps for every step of their journey and include touchpoints while on leave, and meetings or coaching so they come back to the workplace confident and supported.

Develop a zero tolerance policy for discrimination of any form, and promote a culture of respect.
We have the perfect business landscape to reassess and reinvent the way we do things, and we should be supporting those raising our next generation of movers and shakers.
We need to take full advantage of the flexibility we've come to embrace and the rewriting of our priorities, as well as the moving business landscape to be better at what we do, in everything.
Let's be kinder and more inclusive, to let those 'super' multi-tasking warriors shine!